Ginger App Company is a company specialize e-learning system in Japan.We develop various learning management systems and provides one-stop services from implementation to operation. Our own LRS which is the learning and training tracking database with xAPI specifications was approved by ADL as a one of conformant LRSs in 2017.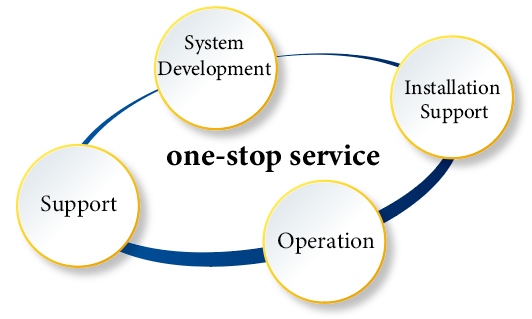 Products
We would like to introduce our products according to the following 2 topics.
 | About "xSTAGE"

is the world's first (according to our own research) fully xAPI / cmi5 compliant learning management system developed by Ginger App. Completely different from conventional LMSs based on SCORM specification, xSTAGE has the following functions,
"Learning management"
,
"Content management"
, and
"Tracking management"
. The system allows e-learning to be implemented in conjunction with each of these functions.
※xAPI stands for "Experience API," an international standard for "Total Learning Architecture" announced by the ADL (advanced Distributed Learning) in the United States.

Main features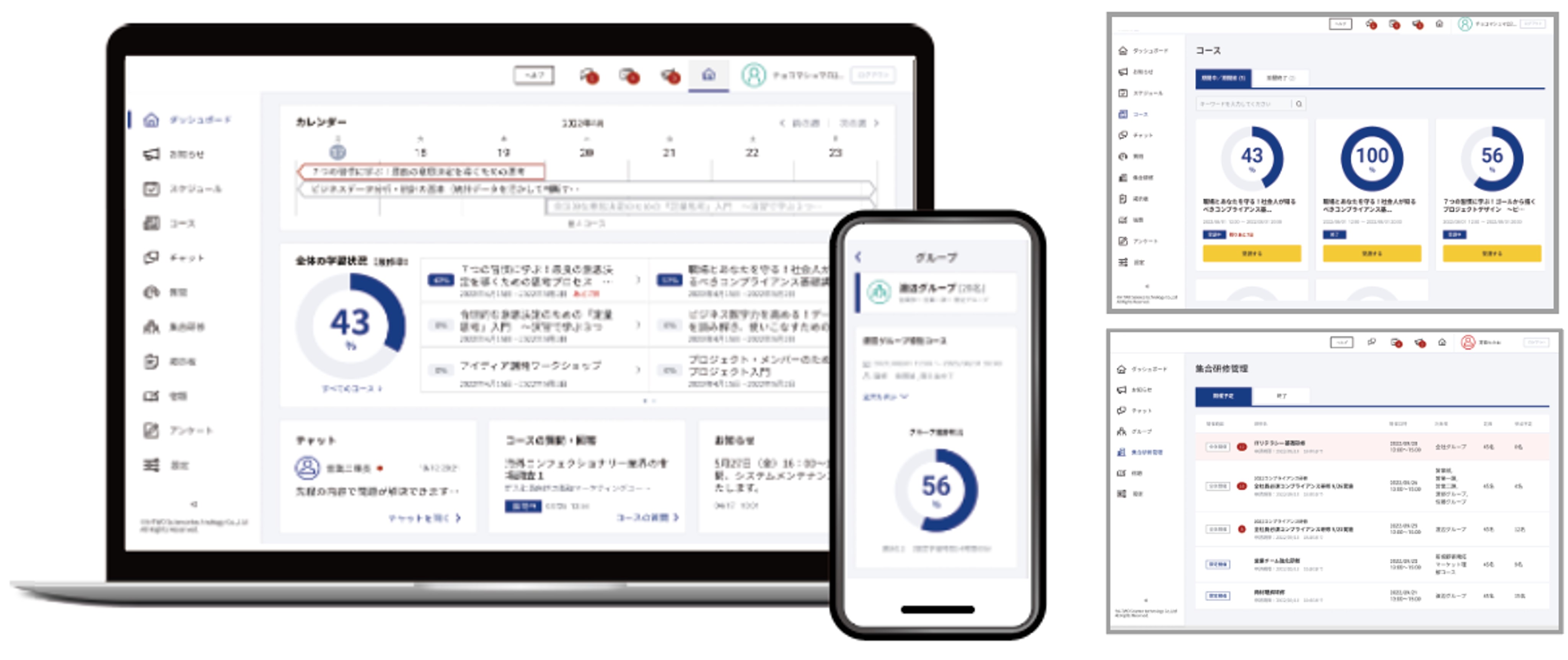 1 Easy to use!

Focusing on simplicity and ease of use, the interface is easy to use for both administrators and learners. Enables learners to take courses on their mobile, as well as manage their grades and more!

2 A variety of systems
into a common format

Unique and inconsistent data used within an organization can be imported as interoperable common data by converting to xAPI.

3 Ideal for promoting DX in your company

In order to utilize the systems used within the company/school, it is important to promote DX (Digital Transformation) by organically linking them with each application through API linkage.
Enhanced roles, easier access to necessary functions
Conventional LMSs have only two roles, "learner" and "administrator," but with xSTAGE, there are five roles, each with its own privileges. Depending on the type of company and the intended use of the system, the roles can be tailored to fit the needs of the organization, where security and personal information protection measures are important.
Commonization and effective use of data from various systems
Different systems within an organization output data has their own proprietary formats. xAPI allows you to incorporate data in different formats as interoperable common data, enabling you to make the most effective use of your organization's data.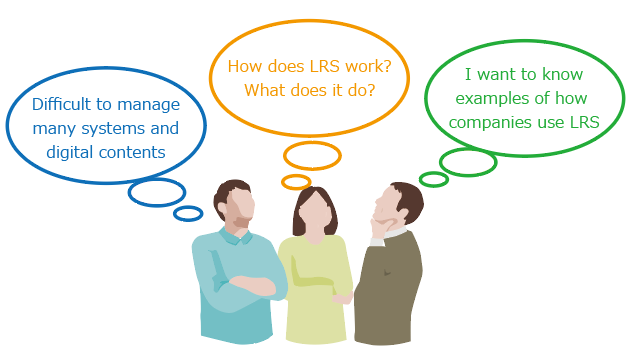 Advanced system design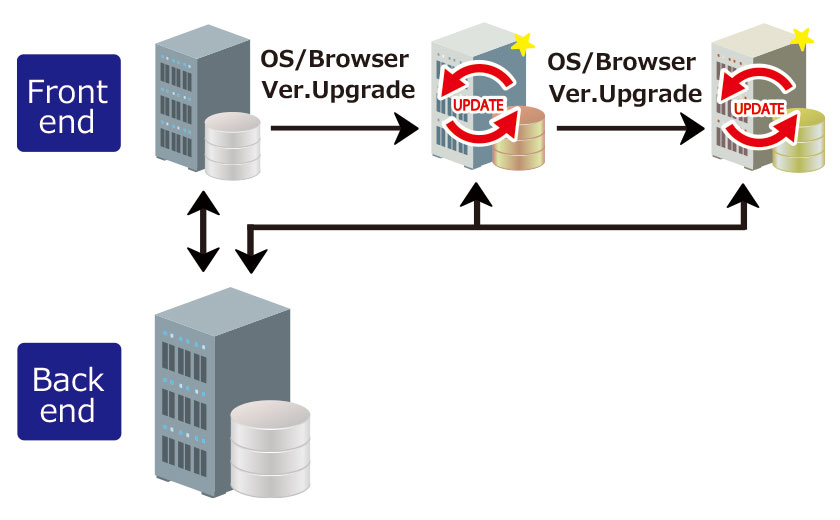 Front-end and back-end configuration
Even if the OS or browser version is upgraded, xSTAGE can quickly respond by revising only the front part. Configurations that are difficult to achieve with a conventional LMS are possible with xSTAGE.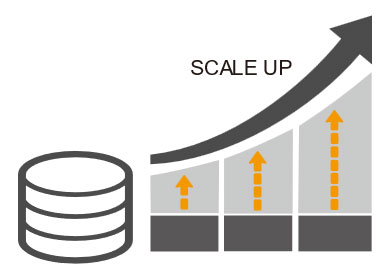 Front server automatically scales up
High volume, sudden traffic can cause the system to shut down, rendering it unusable! This is not likely to happen.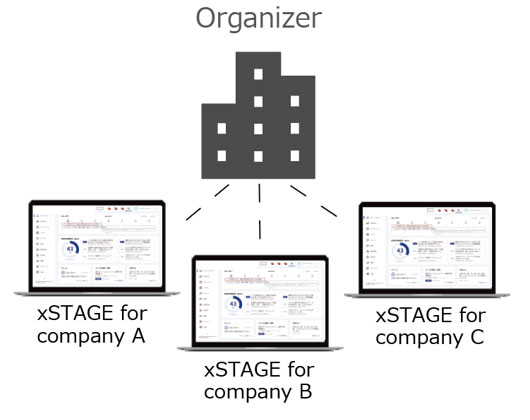 Multi-tenant for large scale and multiple operations
Supports multi-tenancy, where each xSTAGE used independently by multiple companies is managed comprehensively. Large-scale deployment is available.
| About "SCORM LMS: eLMZ-
eLearning Manager Z

"

This is our Product. eLMZ's strength is its outstanding UI. Learners can start lessons easily and instantly with eLMZ. They click two times and they can start learning. Also, they can see how many lessons they have finished with visual graph on study page. eLMZ can be used both on cloud platform and on-premises. If supposed user is not so many, you can start eLMZ easily on cloud platform such as AWS and Azuru. If you use eLMZ on-premises, the number of users is limitless. In addition, it supports multiple languages, so you can use it in your native language.
Customers
Government agencies
Cabinet Bureau of personal affair
Ministry of Foreign Affairs
Ministry of Agriculture, Forestry and Fisheries
Ministry of Defense
JAXA   etc.
Universities / Colleges / Schools
Tokyo University
Shimane University
Globis
Kawai-juku etc.
Companies
Manufacturer companies
Finance companies
Life insurance companies
Pharmaceutical companies  etc.
Company profile
Ginger App Company
URL:
https://gingerapp.co.jp/index_e.html
Location:JEI Ryougoku Bld. 4F 3-25-5 Ryougoku, Sumida-ku, Tokyo Japan
Zipcode: 130-0026
TEL: +81-3-6659-2448
Established:2009/12/01
CEO: Takato Ide